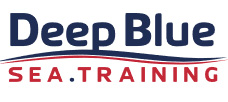 Joining Instructions
Thank you for choosing Deep Blue Sea Training!
We are looking forward to your participation in one of our forthcoming courses at Deep Blue Sea Training. These are your instructions for joining and if there is any change we will let you know before your course starts.
You will also find some useful information on our Frequently Asked Questions page.
Where do I report to at the beginning of my course?
If you are attending a theory course, RYA First Aid, VHF SRC, Radar Theory or Diesel Engine Maintenance course, then you will meet your instructor at our school at Calle de Sant Magi, 46, Santa Catalina, Palma de Mallorca. Please be at the school at 9am on the first day of your course.
This is where you will find our school
Powerboat Level 2 Courses
If you are attending a Powerboat Level 2 course, our PB2 courses start at Real Club Nautico Palma with students meeting their instructor at La Cantina. Please be at La Cantina no later than 9.30am on the first day of your course.
You will have a mid morning break and an hour off for lunch, we tend to stop next to a cafe or restaurant, you can bring money with you or your own lunch.
Sailing & Motorboat Courses
Our training fleet is based at Marina la Lonja in Palma. Please report to your vessel no later than 9.30am on the first day of your course.
PWC Courses
We operate our PWC courses from Port Adriano (El Toro). You will find us close to the restaurants in the first row of the marina (Restaurante El Faro). Please be at Port Adriano ready to start your course at 0930 on the day.
Port Adriano
Sea Survival Courses
The Sea Survival course will take place at UDYR Sport Padel Tennis Club (swimming pool).
Please bring a set of clothes with you that you are happy to get wet. The clothes should be the type of clothes that you would wear on a boat in wet weather e.g. trousers, long sleeved top.
What should you bring with you?
For practical courses, it is always a good idea to check the weather forecast for the duration of your course. This will dictate what equipment you will need to bring with you.
Usually, the weather in Mallorca is hot; however during the winter months, the weather can become inclement and during these periods, you will require suitable wet weather clothing. During the summer, we suggest that you bring the following with you:
Waterproof clothing (if the weather is good, bring a light showerproof jacket)
Sunscreen
A hat or cap
A bottle of water
Please note that Life jackets are provided but feel free to bring your own if you prefer. IMPORTANT NOTE- Non marking deck shoes must be worn on board our boats, and we do not wear shoes indoors on the vessels at any time. If you are unsure about our shoe policy please speak to us before your course.
Please do not forget to bring a passport sized photo
Students are also required to bring a passport sized photo with them so that we can issue your certificate on successful completion of the course prior to you going home.
Further Information
If you have any further questions about your course, please do not hesitate to contact us either by email at office@deepbluesea.training or via telephone: + 34 971 902 100.
How to contact Deep Blue Sea Training
Twitter

Phone

Office: + 34 971 902 100
Mobile: + 34 694 452 709

Facebook

School Address

Calle de Sant Magi, 46
Santa Catalina
Palma de Mallorca
07013 Spain